Wednesday August 16th, 2017 On Tarot Joy at Achieve Radio
Interview with Cynthia Mazzarrelo – Author, Inspirational Speaker, Life Coach Intuitive
Ann Marie interviews passionate spiritual speaker, Cynthia Mazzarrelo, on her award winning book "Powerful Beyond Measure – 3 Steps to Claim your Power Within for a Happy & Healthy Life."
 Learn How to tap in to your Soul Messages, Keep your Marriage strong, and know the difference between your Analytical Mind & Soul Messages.  Be the dream self you most want.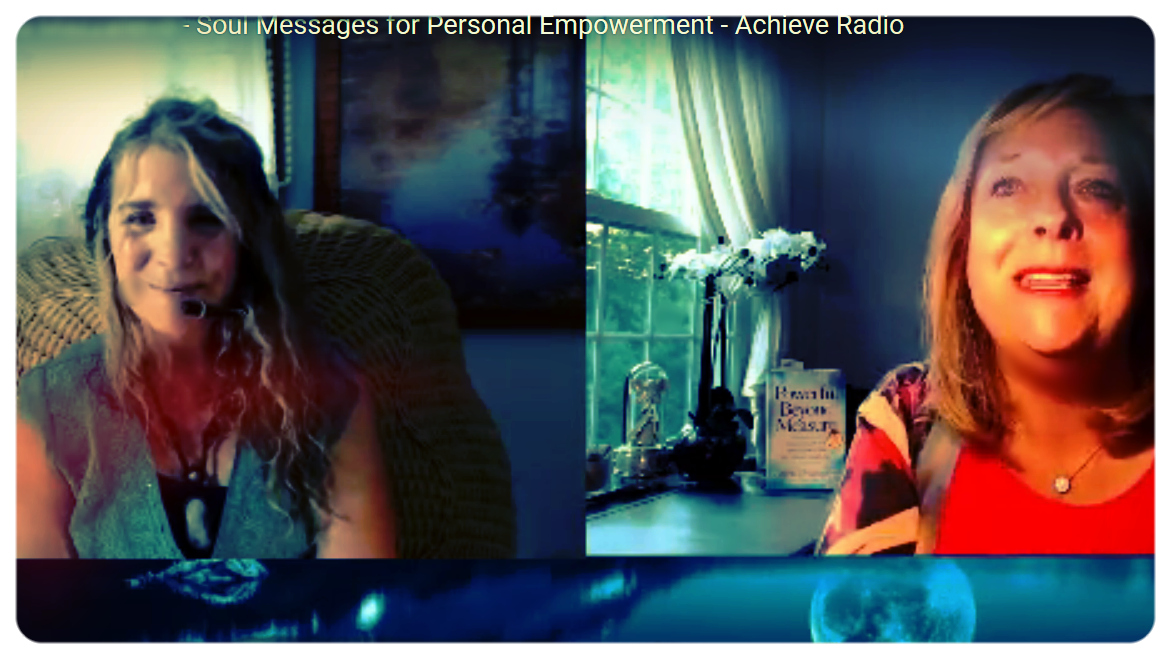 INTERVIEW WITH CYNTHIA MAZZARRELO
Ann Marie welcomes Cynthia Mazzaferro,  a powerful transformational speaker in the field of self-development and personal responsibility. She is also a renowned vibrational, intuitive energy practitioner, and Reiki Master and coaches hundreds of individuals who want to make changes, heal within, and achieve their goals and awaken their passions.
She has been teaching and inspiring thousands for over 40 years and has created a best-selling transformational book, Powerful Beyond Measure – 3 Steps to Claim Your Power Within for a Happy and Healthy Life.  She is also a featured author in the best-selling book, Shine Your Light: Powerful Practices for an Extraordinary Life along with other New York Times #1 best-selling authors including Marci Shimoff, Janet Bray Attwood, Chris Attwood and Geoff Affleck.
INTERVIEW QUESTIONS
1}    MAIDEN, MOTHER ,CRONE = as a life teacher, what 2 events, of each of those stages, most influenced you and made you who you are?  At what point did you realize you wanted to help others through your book and events?
2]    How do our negative beliefs about ourselves, influence our choices?   Based on your own life journey, can you think of any examples that would be much like what all of us go through?

3} You believe within each of us is a personal Intuitive Soul Message, that can help us focus and take action steps on our journey.  Please tell me what or where you feel this soul message comes from in your opinion.  Do you believe that those that discover this, and read your book, can become powerful beyond measure?
3}   What positive steps can we take to fulfill our goals and dreams?  Can you give an example in your own life?

4}  How does feeling Powerful, inside and out, change us?

@ When you say "Powerful", in what way do you define this word?

@  Is it a real or an imagined feeling?

@ Does practice make perfect?

@ What can set us backwards in to old thinking patterns?

@ How do we get back on track?

5} The keys to our future happiness, joy and love…….are often created by our past experiences.  Are you saying, through control, we can aid the way our future plays out, by new thinking patterns?
6} You believe, within each of us, is the hidden potential to claim our power.  Tell me about this and where do you believe personally this comes from, God? Past Life? Intuitive Soul Message?  Does your book give the keys to unlock this personal power?